Friday, November 18, 2011
Post 18 of 30 Days -- Geek Alphabet
Some Friday Fun!
Geek Alphabet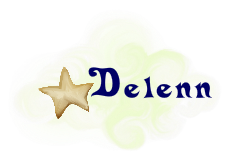 A few nights ago...                               She comes over to the edge of our bed (my side). She cannot sleep, she says...she always ...

This is why I love the school years at Willow's age.  I get inundated with TONS of projects and drawings and colorings and rainbows a...

Recently, online, I saw an article about some parents getting upset because a school had sent out a notice that kids would not be making &qu...