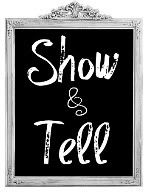 Please stop over to
participate
!
Michael started 6th Grade this year--which is Middle School(!) (For me, I went to grade school from K-6, then Jr. High School 7-8, so this is something a bit new to me).
Every school year I have a set of poses that I
always
get photos of, and there are some I have added throughout the years...
All packed the night before.
This morning, all ready dressed and ready to go! Normally, I would have gotten a photo of him in his bed, as I woke him up--but my Middle Schooler has his own alarm clock now--and he was already up and dressed!
Breakfast time! It seems First Day of school is always scrambled eggs and some type of melon (usually cantalope).
Kif wants some too!! And lately, the cats always have to invade the pictures...
Ready to go...
Middle School awaits!
Blowing a kiss, as he goes to school. (This photo was taken from the car window...he did not need us to get out and walk him there, we just dropped him off--and watched him go...and then I cried).
Happy First Day of Middle School, Michael!
Oh, and to compare, here is
Kindergarten
and
Third Grade
...it goes by fast!